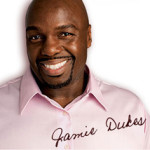 Jamie Donnell Dukes
Jamie D. Dukes is a former NFL offensive lineman whose playing career spanned 10 seasons. Dukes joined NFL Network in 2006 as an analyst on NFL Total Access and NFL GameDay Scoreboard. He is also a regular contributor to NFL.com. In 2010, Dukes spearheaded a grassroots, weight-loss movement called the "Billion Pound Blitz Initiative" calling for increased awareness of obesity and the diseases of excess weight. He also hosts the "Middays with Jamie Dukes" radio show on WZGC-FM (Atlanta 92.9) and "Ask The Fat Docs" on 1380WAOK.
His new book  BEWARE OF FRENEMALS  is a new comical retort created by Dukes to educate the populous on finding the sweet spot of keeping both friends and enemies close.
You can download the FRENEMALS app and the CHACHERSIZE app below.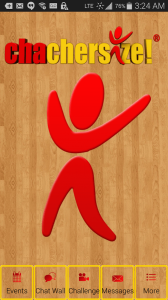 APPLE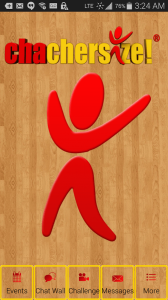 ANDROID
APPLE  
ANDROID