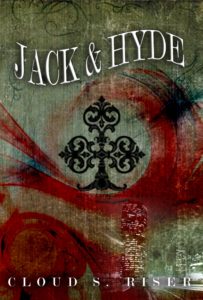 JACK & HYDE BOOK 1 OF THE TRACINGS SERIES
While Jack was being experimented on against his will, a clone of himself named Hyde was sent to his hometown as an imposter. Enter Jack's good friend Kayle — "The Freakazoid" — and Claire — Jack's longtime girlfriend — who begin to see the chinks in facade. To complicate matters, Hyde can't stand the sight of Claire and begins to develop romantic feelings for Kayle.
When Jack returns home, he comes face to face with his clone and while at first the two boys can't stand the sight of one another, they soon stumble upon the plan to destroy them both and become allies to fight for their right to co-exist.
COMING OUT FEBRUARY 14th 2017