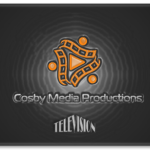 Cosby Media Productions TV/Film Adds Jinky Swan
ATLANTA, GEORGIA, May 15, 2014 – Cosby Media Productions TV/FILM division is pleased to announce its recent partnership with Jinky Swan Productions, LLC.
Jinky Swan was founded by and Co-owned by the producer/director team of Keith Romine and Berdella Endress. They have produced over 22 short and feature length films and are currently working on the comic sitcom "A Rock and A Hard Place" starring Stephen Baldwin. This partnership will allow the creativity of Braxton A. Cosby, CEO of Cosby Media Productions to come to life through the vision of Jinky Swan's team in order to collectively bring new film and television projects to the masses.
"Berdella and I are extremely excited and honored to be able to join the Cosby family," says Romine. "Jinky Swan Productions is all about producing quality stories that mean something and we have found our match in the Cosbys!"
"Both our companies have such a wealth of talent and potential that when we pool our talents, we will become a force in Hollywood for years to come!" says Endress.
"This sets the tone for the type of family friendly entertainment that people have come to expect from the Cosby Brand and we are intent to drive that bar even further for decades," says Cosby.
Jinky Swan will handle everything concerning production from script writing to sound design, while Cosby will continue to create and oversee content development.
Look for new content coming soon in late 2014 to 2015.
####