CMP and UHEtv Combine Efforts for Media
Distribution Model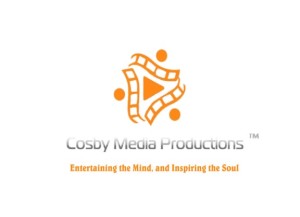 Cosby Media Productions
Contact: Leon Cosby III
Phone: (404) 860-2117
Email: leon@cosbymediaproductions.com
Hi-Res Photos and Interviews upon request
Cosby Media Productions Scores Huge Partnership with UHEtv
Atlanta, Georgia, June 16th, 2014 – Cosby Media Productions (CMP) is proud to announce its recent partnership with Urban Hollywood Entertainment Television (UHEtv).
UHEtv is an IPTV platform that delivers linear content over mobile devices, television and cell phones, that includes shows, movies, music and digital magazines, as well as specific video on demand content.  The UHETV platforms is built with the best breed technology including dynamic linear ad insertion to maximize revenue utilizing existing technology which provides personalized and localized ads for funding. This allows the platform to be totally free to consumers, with exception to some VOD films and documentaries. UHEtv has distribution plans for over 22 countries and dozens of high-end US markets. UHEtv's platform is a cross-breed between paid for movies servicers and traditional cable providers that have video on demand services. Scheduled programs that have "Guide" features, as well as specific network channels will encompass the user-friendly service model.
 CMP's brand of family-friendly content will draw on UHEtv's already multi-million user audience to increase visibility and provide exciting, original programming worldwide.
"This is a huge component to Cosby Media Production's strategy of supplying retail outlets across America with the kind of content that we are sure readers will come to love," says Shirley Burris, CEO of UHEtv.
"This partnership strengthens CMP's position as a contender in the digital marketplace of content distribution. We are ecstatic to bring a company like UHEtv into the fold because their innovative model will soon rival that of all content providers," says Braxton A. Cosby, CEO of CMP.
Look for television and film content to be added to the already growing lists of titles available on UHEtv's platform later this year.
####